Choosing the Best CBD Skin Care: What to Look For
CBD is what cryptocurrency was in 2010 - everyone is curious, but they're not sure quite how to approach it. Best known for its oral tinctures and THC-free flower, CBD has now entered the beauty scene. Because it is considered a supplement and not heavily regulated by the FDA (just yet), it is especially important to understand what to look for in your CBD skin care.
If you are new to CBD, check out some of our FAQ's below first.
IS CBD LEGAL IN THE UNITED STATES?

Yes, CBD is federally legal across the United States. The U.S. 2018 Farm Bill distinguished hemp from cannabis, legalizing the production, possession and sale of CBD products is legal in the United States as long as they contain less than 0.03% THC - the psychoactive ingredient in cannabis plants.
WILL I GET "HIGH" USING CBD SKIN CARE PRODUCTS?
As long as the products contain less than 0.3% THC, you will not feel psychoactive effects such as a "high." Additionally, CBD will only penetrate several layers of the skin rather than entering your bloodstream, achieving localized benefits to the skin.
We get deeper into this below, but CBD has shown to have anti-inflammatory properties and can have a soothing effect on dermatitis, eczema and acne flare ups.
Now that you have a better understanding of CBD, here are a few important things to look for in your CBD skin care to ensure an effective and safe experience.
HOW MUCH CBD IS IN YOUR SKIN CARE?
You may be surprised to know that some products that claim to have CBD in them actually do not. "Hemp oil" is often used on the label, suggesting that it has CBD. However, hemp oil is derived from seeds, not plants, and is free of CBD.
This is why it's important to look for the product's Certificates of Analysis (COA), which are lab results demonstrating how much CBD and other hemp-derived components it has. All MOOD products have a scannable QR code on the packaging that leads to the product's COA.
hOW MUCH CBD SHOULD THERE BE?
To have the desired effect on your skin, the product should contain at least 500 MG of CBD per 30 ml.
MOOD face serums contain 1000 MG of CBD - the highest concentration on the market* - for the ultimate calming effect, making them safe for all skin types, including especially sensitive skin.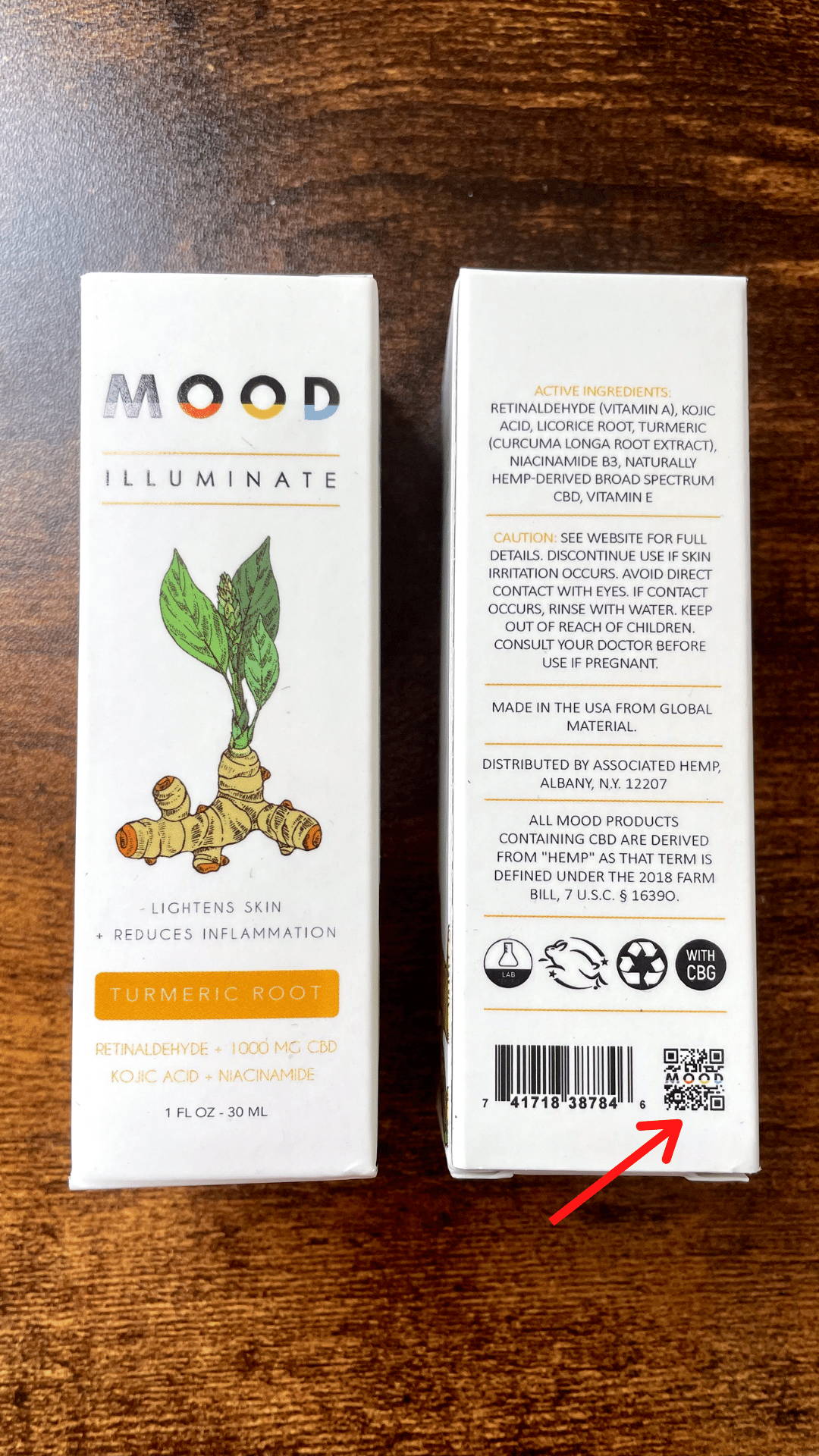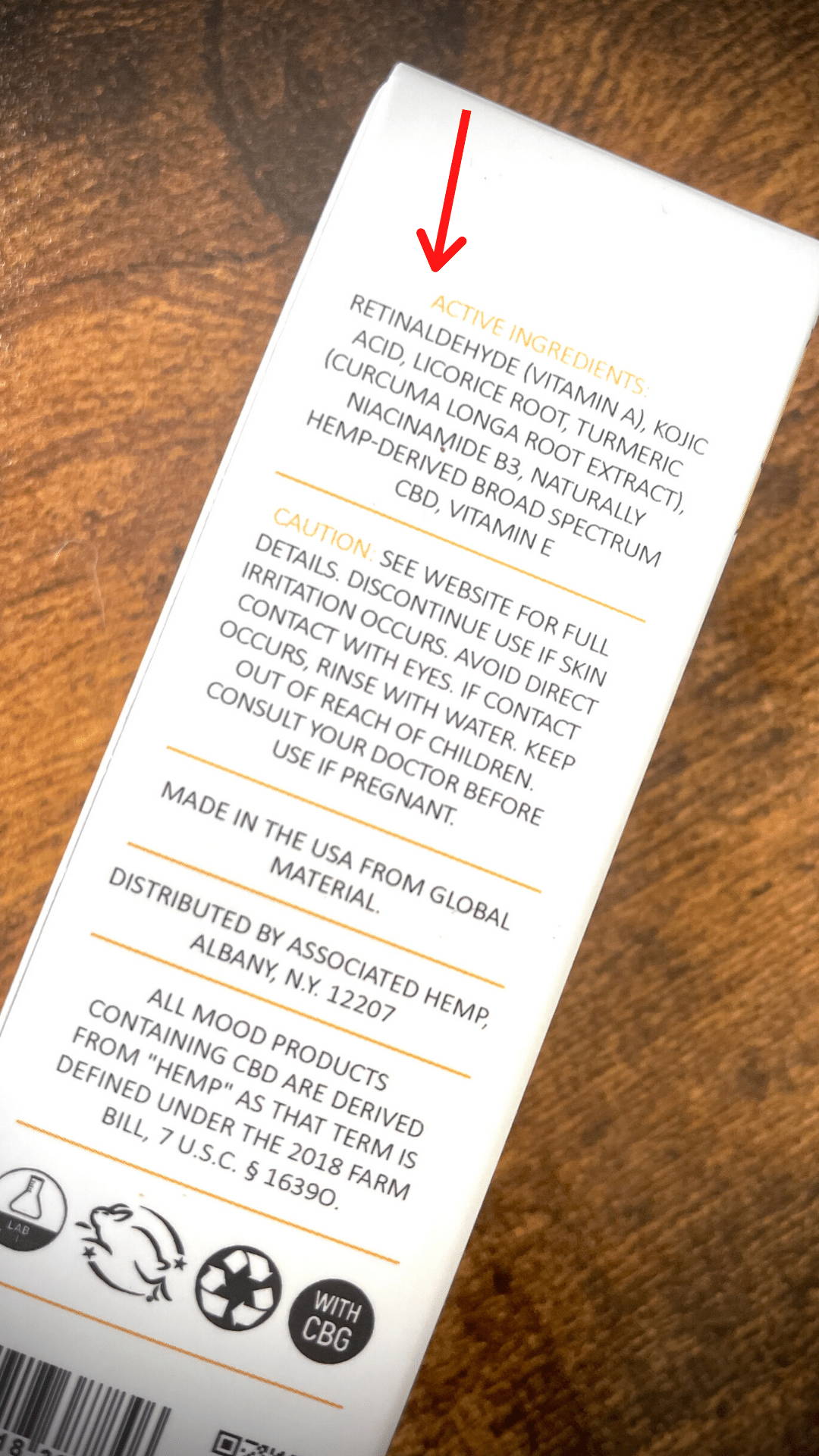 WHAT OTHER INGREDIENTS ARE INCLUDED?
There are certain skin care ingredients that should not be in the same bottle together - like retinaldehyde and Vitamin C.
The good news is that CBD jives well with all other topical ingredients and can help their effectiveness by stimulating blood flow to the applied area.
However, just as something is not necessarily good for you just because it says "only 100 calories," a skin care product that has CBD on it doesn't automatically become "healthy."
Look out for high-risk ingredients like oxybenzone, formaldehyde releasors and hormone disruptors. Byrdie.com has compiled a great list of ingredients to avoid here.
All MOOD products strictly contain natural ingredients, including any coloring in our lip balms which are derived from vegetable and fruit powders.
*This statement is found to be accurate as of the time this blog is published.
Except where otherwise indicated, statements regarding products have not been evaluated by the Food and Drug Administration. This product is not intended to diagnose, treat, cure, or prevent any disease.