3 Science-Backed Foods That Can Help Reduce Anxiety and Improve Your Skin
Have you had a moment of stress where you reach for chocolate, and almost instantly feel better? There is a growing body of evidence that food can help influence our emotions and mental health. In this article, we look at the foods that can help you to reduce stress and improve your mood, and your skin.
Below are 3 science-backed foods and beverages that do just that.
There is a good reason this is one of J.Lo's go-to. Salmon is rich in omega-3 fatty acids, which help to promote brain health by improving circulation and reducing inflammation in the brain tissue, while also keeping skin healthy and supple.
Inflammation in the brain as well as throughout the body is closely linked to anxiety, as well as acne breakouts. Fatty acids present in salmon are thought to minimize that inflammation and improve one's mood and skin health.
Salmon is also rich in Vitamin D and Vitamin B12. Those suffering from depression are often found to have low levels of either.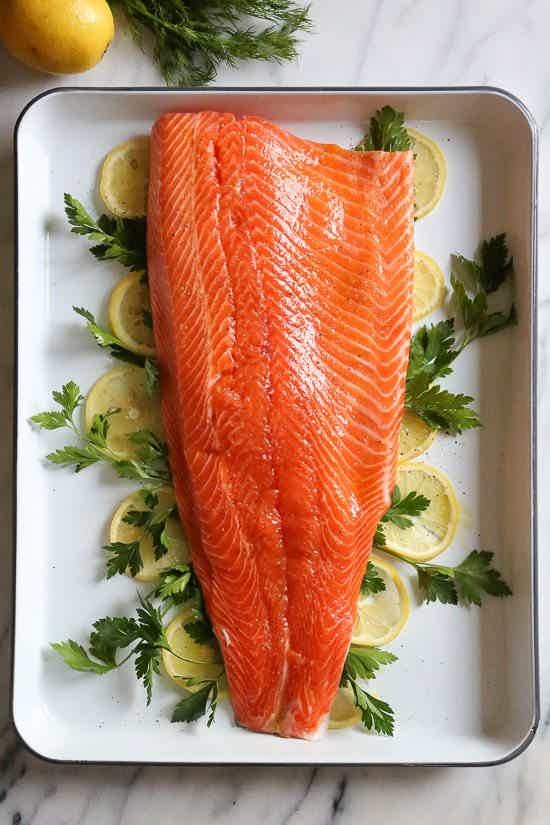 Eggs are another great source of compounds beneficial to your mood and skin.
FOR MOOD:
Eggs are an excellent source of a complete protein, meaning it contains all the essential amino acids the body needs for growth and development. One such amino acid is tryptophan, which is essential in creating serotonin - the "happy" chemical. High-protein, low-sugar diets have shown to be ideal for those experiencing anxiety or depression.
Vitamin D is also readily available in eggs, and can help alleviate anxiety.
FOR SKIN:
Have you heard of an egg white facial? The protein, albumin, in egg whites gives the appearance of tighter pores while removing excess oil, leaving skin feeling tighter and more matte.
Egg yolks, to be ingested cooked, are rich in fatty acids like salmon, and have shown to help keep skin moisturized from the inside out.
Chamomile is a popular herbal remedy that people often use as a natural relaxation alternative to prescription medications. It also has anti-inflammatory properties for skin.
FOR MOOD:
Chamomile tea has been shown to have anti-inflammatory, antibacterial, antioxidant, and relaxant properties. Some believe that the relaxant and anti-anxiety properties come from the flavonoids present in chamomile, and a recent study - one of many - confirmed that it does reduce anxiety symptoms. However, it does not seem to prevent new episodes of anxiety.
FOR SKIN:
The anti-inflammatory benefits of chamomile are often used for lotions to calm eczema and eye creams. You may have even seen grandma applied steeped, cooled bags of chamomile to her eyes to reduce puffiness.
Eat well for your skin, and your mood.
While it is widely known that food can influence your emotions when consumed with the assistance of certain nutritional supplements, it is only recently becoming recognized that many of these benefits come from vitamins and minerals present in common foods. We encourage you to incorporate foods into your diet that provide the essential nutrients necessary for better mood management and healthier skin.
*These statements are found to be accurate as of the time this blog is published.
Except where otherwise indicated, statements regarding products have not been evaluated by the Food and Drug Administration. This product is not intended to diagnose, treat, cure, or prevent any disease.